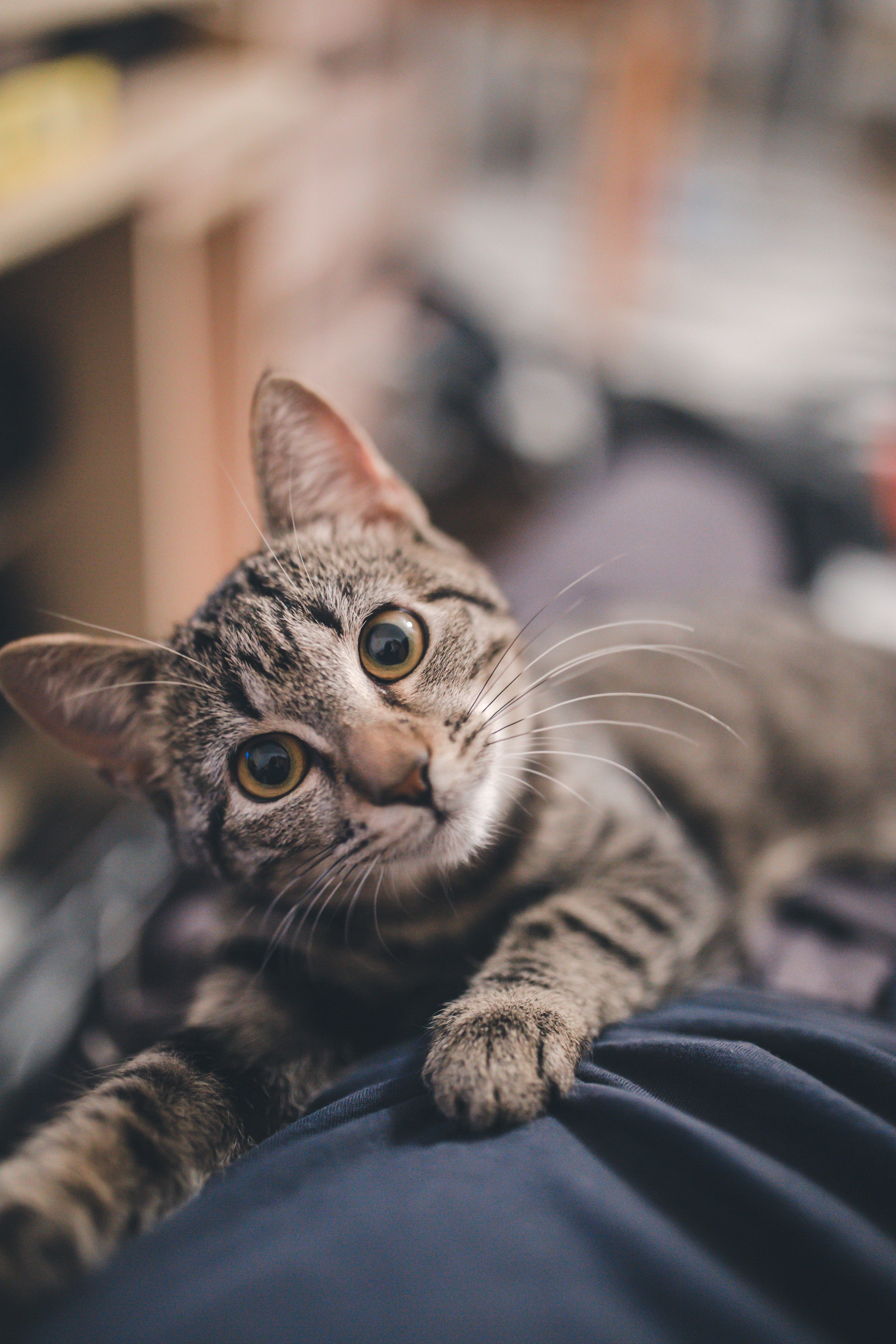 Cat Behavior Help
Stephen Quandt, Feline Behavior Consultant
I offer affordable, compassionate and expert advice to people with a cat behavior problem in private video sessions over Zoom and Google Meet or in person (in NYC). I've worked as the Feline Behavior Coordinator at the Animal Care Centers of NYC, one of the largest animal shelters in the United States and I will guide you and your cat to a happier life. Use this link to check my availability and optionally book a session if you wish! (A scheduling page will open in a new window).
~~~
Public and Private Webinars
I have 2 webinars that I give to libraries, animal shelters, rescue groups and vet practices.
Decoding the Mysteries of Cats, or Why Cats Do What They Do. It attracts cat owners with behavior questions and is an educational service to the community. People with cat behavior challenges often have few places to turn and access to a behaviorist is very attractive. People always give great feedback to it and cat lovers really enjoy the opportunity to talk with a professional behaviorist!
Calendar for the for October & November, Below. All times are Eastern. Contact me for registration info if the libraries below aren't linked to it.
Boaz PL | 10/06 | 6:00 PM
Pelham (NH) Public Library | 10/13 | 6:30 PM
Samuel H. Wentworth Library & Cook Memorial Library | 10/19 | 6:30 PM
Grinton I. Will Library (Yonkers) | 10/20 | 6:00 PM
Comsewogue Public Library | 11/16 | 7:00 PM (Email me for registration)
December:
Hookset Public Library | 12/13 | 6:30 PM


The Dogs of Chernobyl, a Story of Hope and Resilience is about the dogs that descended from the pet dogs left behind after the Chernobyl nuclear accident of 1986. It features my photos and video from the abandoned towns of Pripyat and Chernobyl City in the exclusion zone around the plant. This rare look at Chernobyl and the dogs (and some people) who continue to live there is at times poignant and in the end hopeful. It is a story of resilience, hope, life and even heroism in unexpected ways.
Calendar for the Next Month, Below. There are no webinars in August. All times are Eastern. Contact me for registration info if the libraries below aren't linked to it.
Clarendon Hills Public Library | 09/12 | 7:30 PM
Deerfield Public Library | 09/28 | 7:30 PM
~~~~~~
Are you interested in booking either of these webinars for your organization? Please use the contact form to ask me about content and pricing and these links to check my availability.
Decoding the Mysteries of Cats, or Why Cats Do What They Do
or
The Dogs of Chernobyl, a Story of Hope and Resilience
~~~
Podcasts & Recordings
NEW! Would you like to meet me (virtually)? A young journalist did an interview with me, it's about 6 minutes long and you can view it here!
I am now recording podcasts on Youtube with my friend, animal communicator Zen Jen where we talk about cat behavior, and communication and we sometimes feature guests with cat behavior challenges.

~~~
Articles on Cat Behavior
These articles that I've written are free and available for download. In them I discuss the underlying evolutionary and adaptive forces that shape many cat behaviors and cat lead to behavioral problems:
~~
Who I am
Most recently I've worked as the Feline Behavior Coordinator at one of the largest animal shelters in the USA, the Animal Care Centers of NYC where no animal is euthanized for space. Prior, I spent 8 years with the APSCA in feline behavior and the Field Investigation and Response Team, and I've been working with cats since 2002. Offline I've given 100's of behavior consults to members of the public who've had a cat behavior problem. With compassion, I help people and their cats. I'm Fear Free certified, see fearfreepets.com.

I've been on eventbrite.com answering behavior questions about people's cats. Sonali, the founder of Petminded.co said, "Stephen hosted two cat webinars for the Petminded Community in May 2020. These live sessions had from 80-100 people and received tremendous feedback. I would highly recommend Stephen for any cat behavior related issues - you don't want to miss an opportunity to get his expertise!"
I'm currently a consultant with:
The Southampton Animal Shelter Foundation
Small Door Veterinary, NYC
Astoria Veterinary Group, NYC
Ready For Rescue, NYC
Wisconsin Humane Society
The Humane Society of Memphis and Shelby Country, Memphis, TN.
How I Can Help You
Do you have a cat behavior problem that you want help with or are you just fascinated by cat behavior and want to learn more? Have you ever felt like you and your cat could use some couples counseling?

Cat owners everywhere have few places to turn to get cat behavior help, and if they find it, it's usually very expensive. The alternative are websites but they don't listen to you or talk to back to you. You can get advice on social media group pages, that's what I call the "dartboard" approach where people toss ideas at you, but without a vested interest and without a plan.

I'm trying to help by providing affordable care that people can relate to.

Included with the cost is pre-session guidance to get you and your cat started on the road to feline happiness, along with 60 days of unlimited post-session support by email. Private sessions are $150 for one hour and includes a written behavior plan afterwards.

Lastly, I am now also offering in-person consultations to residents of NYC who are located within the 5 boroughs. The cost is $300 and includes the same support as above. These can be booked on a case by case basis depending on distance and schedules.
My Motivation
Because of COVID-19 I worked from my home in NYC for several months and during that time I hosted cat behavior seminars and would have sometimes 100 people join at a time. What I learned was there is a need for affordable cat behavior help. So I joined Airbnb as an Online Experience Host where I offered cat behavior consults to clients in groups of three or four. It's like group therapy for cat owners and it's fun! I now also give my webinar on cat behavior on Airbnb.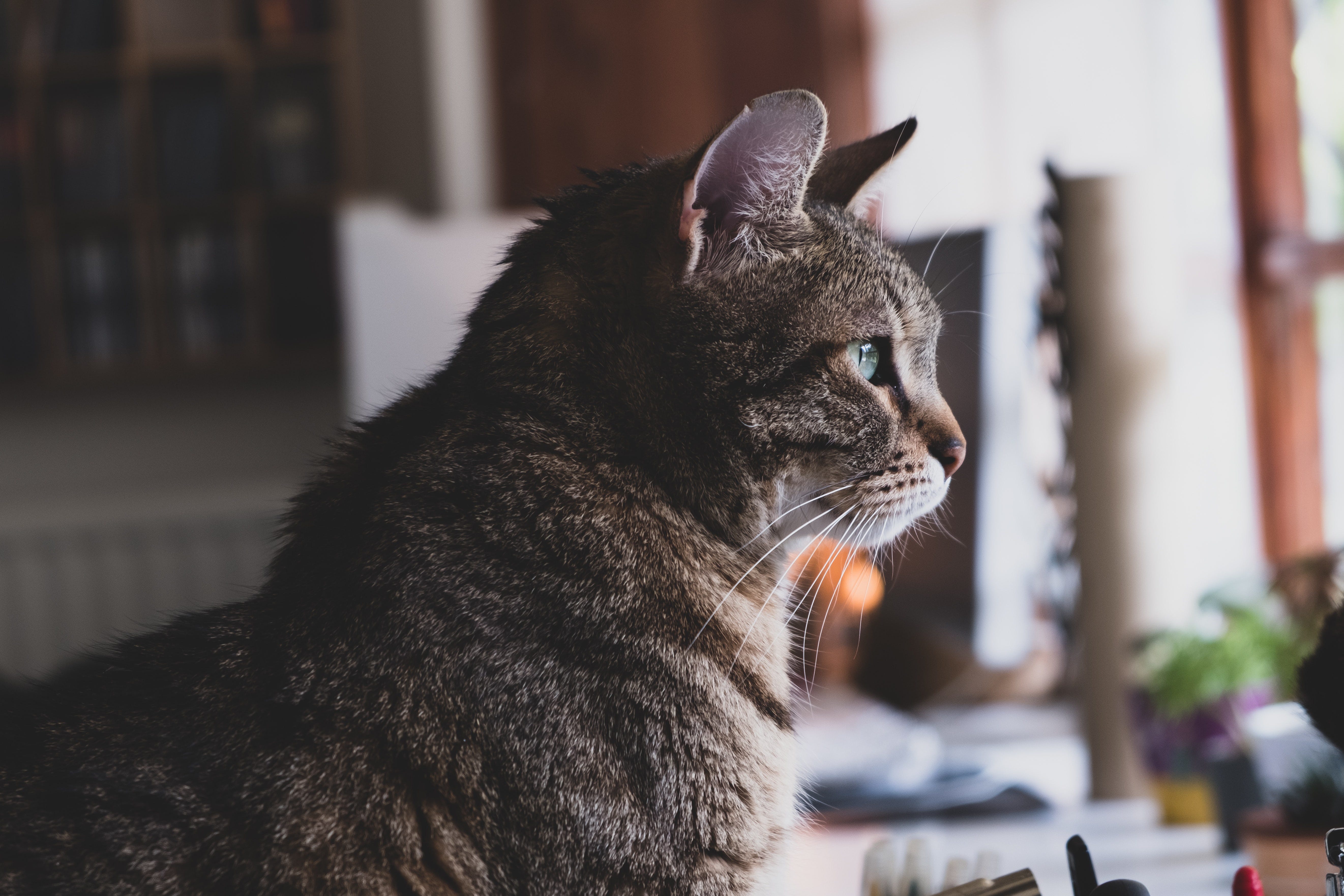 How This Works
The heart of the consultation is interacting with you and learning about your cat! I will listen to you describe your cat's behavior problems and then using insights and behavior "tools" I will guide you in helping your cat be the best cat they can be.

I will explain WHY your cat is likely behaving this way. Then we will make a behavior PLAN. What I've discovered is that when clients understand why their cat is behaving a certain way, they are better motivated to help their cat, and more patient too!
Common challenges include:
Fearful Cats
Cat on Cat Aggression
Scratching Furniture
Aggression During Petting or Play
Early Morning Wake Up or Nighttime Crazies
Litter Box Issues
Cat Socialization
Dislike of Being Picked Up and/or Traveling
Bereavement Counseling

I was recently quoted in this magazine about cat behavior, specifically why some cats are obsessed with "gamer chairs".
What People Are Saying
Read over 120+ 5 Star Only Reviews From My Cat Behavior Classes On Airbnb's Online Experience platform with many of them below.
Sarah
March 13, 2021
Wow, what an amazing experience. Stephen is obviously a qualified expert, but he is also a really warm and personable host. He went above and beyond in helping me figure out how to stop my cats from fighting. He is a pro and a joy to be around. The experience was really fun, and helpful. Exceeded expectations!

Sophia
March 13, 2021
Stephan was so patient and kind, he took a lot of time to help individually. Also he knows a lot about cat behavior and had a lot of tips. We can HIGHLY recommend any cat owner to talk to Stephan! Thank you again, it was really wonderful! We will let you know when we are in New York :) THANK YOU, it was amazing! :)

Bettina
March 12, 2021
Stephen is a real expert for cats' behaviour, highly experienced and overwhelmingly friendly. Highly recommendable. Don't miss it!👍🏼

Sarah
March 1, 2021
What an awesome opportunity! Thank you so much, I learnt a lot about my own cats and about cats in general and felt very welcomed. A unique experience. I think the cats really enjoyed it too:)

Maria
February 23, 2021
Our experience with Stephen was excellent. He listened to all our concerns and was thoughtful and thorough in his recommendations. He sent us materials before and after our experience. He shared great resources and guidance. We feel confident in our next steps to improve life for our Kit.

Nadia
February 20, 2021
No encantó conocer a Stephen, preparó una plática especial para mi hijo de 8 años en la que le enseñó como leer las actitudes de los gatos y le contó de que se trataba su trabajo (mi hijo quiere ser un entrenador de gatos también). Me encantó su disponibilidad para hacer una sesión para niños y su buena aproximación hacia mi hijo! Super profesional!
McKinley
February 19, 2021
Stephen is amazing! Even if you don't think your cat needs behavioral work, I highly recommend booking a session. Our cats are pretty well-adjusted, so we were just looking to understand them better—and after chatting with Stephen, I feel like we do! He gave us great insights into their moods and tips to make them feel more comfortable with us and each other. Also, I booked a private session for my boyfriend's birthday, and there was even a note that said "Happy Birthday Wesley" on the screen before our Zoom :) Truly a 5 star experience all around.

Carol
February 16, 2021
Wow, just wow! Stephen is so professional, prepared, and knowledgeable . We learned so much that we can apply to our Lola to overcome her fears and anxiety. He not only helped Lola, but he gave us confidence . We cannot thank Steven enough and highly recommend his sessions. He is the most patient and caring cat behaviorist you will ever find. Thank you!

Lynea
February 13, 2021
Stephen is amazing! He is incredibly knowledgeable and really takes the time to understand your cat's behaviors. His passion for cats is inspiring, and I am thankful that we crossed paths. wholeheartedly recommend him!

Linh M.
February 6, 2021
We have been having issues with the aggressive behaviors of our cat, to the point that our wellness is seriously affected and we don't know what to do anymore. Fortunately we came across Stephen's experience on Airbnb and decided to give it a try. At first we just wanted to see how it goes compared to the alternative which would be hundreds or even thousands of dollars spent on typical pet behaviorist. And what a fabulous experience it was! Stephen was super knowledgeable, considerate, and dedicated to solving our problems. Within a total of 75 minutes of interaction, he was able to walk us through the basics of cat behaviors and give us helpful, easy to understand reading materials and most importantly, many actionable ideas. After a week of applying his suggestions, our cat became noticeably less aggressive, his behaviors are much more predictable and he no longer bothers us at night. Stephen was in touch with tons of materials and advice both before and after the session. We really did not expect the kind of impact he was able to deliver, but his depth of experience and dedication made a huge difference. We really couldn't thank him enough for his help, and would strongly recommend Stephen's Airbnb experience to anyone having some issues with pets.

Adam
January 23, 2021
his was a great experience! Stephen is extremely knowledgeable and makes meeting with him very affordable. I've met with pet behaviorists before and feel like I got a lot more from 30 minutes or so with Stephen than with others I've met with who charged about ten times the price and spent hours with me on the phone. Highly recommended if you have some specific issues you want advice on.

Philip
January 22, 2021
If you are not a cat person and reading this...well just speak to Stephen anyway, its not just about cats. If you are, you definitely want to speak to Stephen - he has so much to share, and comes from a great place. A lovely experience for all humans (and their furry friends, not only for cats!)

Sumin
January 20, 2021
Stephen is a very experienced, knowledgeable, and above all, the most kind host you will ever meet. He prepared a lot for each of guests beforehand, and after the session he also provides with more information that is personalized for everyone who joined the session. I am very grateful for his advice and help. I would recommend this for anyone who love cats or have a cat. One thing I really want to add here again is how talented and considerate Stephen is. He made everyone feel very comfortable and made sure that no one leaves with unasked questions. Even if you are a shy person or one who found it hard to interact with people over Zoom, I am sure you will feel very welcomed and had a quality and personal interaction with the host, Stephen, as he is very attentive and caring to the guests :)

Josh
December 30, 2020
All i have to say is simply amazing! Stephen was very knowledgeable and helpful. I learned new behaviors about my cat. Stephen will do everything he can to accommodate you. I will most definitely have more sessions with Stephen in the future. It was truly an amazing experience. I highly recommend Stephen.

Michelle
December 26, 2020
Stephen is very knowledgeable and passionate about our feline friends. He's got the professional experience to answer our unusual and common questions and goes the extra mile by sharing products we could get to help or visuals (like cat tail language infographic) that clarify what our cats are feelings. 100% recommend Stephen if you want to learn more, are a new cat parent, or have a rescue that may be acting out!

Laurelle
December 21, 2020
Don't hesitate to book your session with Stephen. He is highly educated and experienced in his field and has a no-judgement approach to cat behavior challenges. He is very kind and a great communicator. I was glad to have another person book in the same session so that I could learn from others' challenges and solutions as well. As a cat sitter who is looking to expand my knowledge, I'm am excited and grateful that I've found this connection with Stephen. I look forward to booking with him again in the future.

Wendy
December 15, 2020
This was one of the most enjoyable, educational, fun, and relaxed experiences EVER! I owe a huge thanks to Stephen, and to the friend who referred me; she praised the experience to the skies, and she was right! Our cats are gonna love being better understood!😻

Anne
December 9, 2020
My online experience with Stephen was 5+stars! In preparation, Stephen asked great questions to help better understand "Clawdia" and to guide the session. Stephen shared so many valuable and interesting insights into my cat's personality style and offered links to articles and resources that I could use to help with her response to stress. Stephen shared his experience and expertise in cat behavior in a format that was incredibly interesting, fun and practical. In addition to learning so much and getting lots of new ideas, I also left the session with a deep appreciation for Stephen and his passion, dedication and genuine interest in helping to support and enrich the bond between people and the cats they love.

Jenny
December 1, 2020
Wow! First of all, if you are a cat person, this experience is an absolute must. This was our first ever Airbnb experience and Stephen has set the bar so high. Stephen is knowledgeable, caring, and clearly loves cats and helping people better understand their feline friends. We learned so much about our cats and their behavior and we can't wait to try some of his suggestions. I cannot recommend this highly enough. Whether you're having a specific issue or just curious why your cat does what it does, Stephen is the guy.

Beth
December 1, 2020
I spent a wonderful hour with Stephen and his cat expertise this afternoon and was lucky enough to have a 1 to 1 session. Stephen had already provided me with plenty of information, prior to the session, in regard to my fabulous handful of a kitty, Minnie. He has given me some tips to try out, starting tonight, to stop the middle of the night miaow chorus, so I am looking forward to putting them in to practise. Stephen has also offered follow up advice any time, which is amazing service. A very obvious deep love for cats emanates from Stephen and it was lovely to spend time with him, sharing in feline chat and gaining insight in to our much loved furry friends. A big thank you from Minnie and me ( Beth).

Jenny
November 18, 2020
Really loved it. As a new cat owner, it was invaluable experience. Now I have an amazing cat expert and feel so blessed.

Steph
November 16, 2020
We did a session with Stephen for my mom's birthday, and it was so lovely to have a COVID-friendly birthday party like this! Our family has always had cats, and Stephen answered so many questions about why cats behave as they do. Each of us came away with things to try to improve our cat's lives and our relationships with them.

Charlie
November 8, 2020
Stephen did a great job addressing every participant's questions about their cats individually and using each one as a case study to teach interesting, useful content to everyone there. I was amazed at how well he balanced personalization to each participant with wider-group engagement. He's a knowledgeable, funny, and deeply kind person. After the session I told my family that we should do his airbnb experience every weekend!

Shabnam
October 3, 2020
I came across Stephen's listing while looking for online experiences and this really was something I had been looking for. As soon as I booked Stephen emailed me with questions about my cats and was communicating regularly. Even before the session he gave us step to step guide to help overcome the behavioural issue with our cat. Being a first time cat parent this was helpful. One great advantage of the online session was that we could connect with an expert in the US from India. Even before the session we felt many of your problems were solved. During the session we met 2 other families and were able to share experiences. Stephen encouraged us to write to him anytime we had a problem with our cats. Overall it was a great experience.

Kari
September 27, 2020
Wow! Working with Stephen was to have the expert right in our living room. Compassion, expertise, personal experience...he connected with us. We adopted two kitties a couple weeks ago and one is struggling. Stephen gave us SUPER practical steps to take to help her (and us). He responded 2 seconds after we asked for help and then followed up with personalized recommendations. I cannot say enough about Stephen as a human and as a compassionate expert.

Yvonne
September 27, 2020
Get this man a TV show immediately! Stephen is incredibly knowledgeable, with a deep love and compassion for cats and their people. He personalized the call to what each family (3 max) needed and encouraged us to follow up and keep asking questions INDEFINITELY. The value of this experience and care is easily 10x what he is charging. We highly encourage this for anyone who has cats with or without any "major" issues. He helped us understand our newly adopted Popsicle much better, and I look forward to asking him for more advice.

Lorrie
September 19, 2020
This has been an exceptional experience. Stephen gave us great ideas that we will use immediately and insight into using different tactics or people within the home to tackle our issue.

Private Feedback: Thank you Stephen, I feel we both learned some cat behaviors and are now better equipped to make sure Pip and Sophie can be happy. We will keep you posted. Your work is important, ty so much for offering this session.
Niharika
September 12, 2020
Stephen is amazing! He is there with you even before the experience and after the experience. He is very thorough and gave amazing articles to help me with my new kitten and new dog. Stephen walked us through the whole process of meeting our dog and kitten. It really calmed me down as a new pets owner. He even gave advice for our new dog! Stephen has kept the line of communication open and I will be talking to him even after the experience!

Private Feedback: Stephen you have been a life saver! You have really made me feel confident with having Jack and Luna.


Alyssa
August 16, 2020
Stephen was an amazing host for this event. He's warm and approachable, and was so generous with his time...He has an incredible depth of knowledge on cat behavior, and worked with each of the participants to come up with solutions that took into consideration their unique situations. His enthusiasm and passion for keeping cats happy, and for helping their humans understand them, really came through during our time with him.

Jane
August 9, 2020
If you are a cat parent, you MUST do this. It does not get better than Stephen. He is a truly special human who adores felines, knows everything possible about them, and genuinely wants to help yours... and YOU. He is generous, thoughtful, and incredibly kind. You will not regret this experience. Sign up immediately!!!!

Marion
August 9, 2020
Wonderful experience and discussion around cats and their behavior. Stephen is not only an expert in his field but also a beautiful human being who genuinely wants to help us [humans] give our cats a better/richer life. Stephen offered his perspective and help in many different ways. I could have stayed in the zoom for hours!

John
July 27, 2020
Stephen is AMAZING! He is such a warm and inviting person it felt like I've known him forever even though we just met online. He actively listens and came up with great suggestions for all the cats discussed. I thought I knew a lot but I learned so much about cats and cat behavior from Stephen. If you have a cat or want to get a cat you will love this experience!

Katy
July 17, 2020
This was probably the best airbnb experience i have done - so interesting and helpful! The effort Stephen went to to find out about our cats beforehand, the personalisation and the follow up from a person with his qualifications and experience made this unique!!

Esther
July 15, 2020
Stephen truly is a feline encyclopedia. we had 4 people in our meeting & Stephen truly took time to address each of our concerns. His recommendations were super helpful & Stephen encouraged & continued our dialogue even after our experience. Thank you so much Stephen! Starbuck & Helo are back to normal buds now.

Brian
July 4, 2020
We loved getting to know you and your cats. Thanks for all of your help. We changed the kittens' schedule to feed later (reducing nighttime crazies), clipped their nails, and started training them to use their scratch pad with treats, and it's all working wonderfully! Thank you thank you!!!

Lulu
July 2, 2020
If I could give this six stars I would ! Stephen has such great knowledge about cats and gave me some great tips which I can't wait to put into practise ! This is a must for any cat lovers to understand your furry friend better ! Stephen is so warm, friendly and fun as well as having amazing knowledge , and was so interesting to hear about why cats behave like they do! I feel very lucky to have had this experience

Robert
June 30, 2020
Stephen was engaging, extremely knowledgeable, and showed a great deal of empathy and understanding. His advice and insights were excellent. I don't know that I could have gotten the help I got from Stephen from any other source. 6 out of 5 stars!

Lindze
June 28, 2020
If you've ever wanted to know more about your cat's crazy behavior, this is an amazing, affordable way to pick the brain of a cat behavior expert. I learned things no vet or website ever told me. Definitely enjoyable chat too.

Valerie
June 28, 2020
I've spent months reading different articles on Google trying to figure out my cat and just getting more confused. No more of that for me, I'm just going to sign up for chats with Stephen whenever a new question comes up. Stephen was super knowledgeable and helpful! He was attentive, listened thoughtfully to our cat woes, and provided really great, practical advice. I loved his passion for cats! On top of that, he was a great storyteller and was really welcoming and easy to chat to. I highly recommend this experience to everyone who has any questions about cats!